Call us at (203) 869-0534 today!
Need an appointment?


Thank you for being a friend

It's hard to imagine a better, truer friend than our pets. We count on them for friendship and unconditional love, while they count on us for protection from dangerous parasites and the diseases they carry. (And walkies, pats, toys, play, and cookies, of course!)


Fleas can cause skin conditions, extreme discomfort, anemia, and nasty diseases, and heartworms can be lethal. Intestinal parasites like roundworms and hookworms can harm your pets and even infect human family members. Ticks carry and spread an array of diseases and pose a very real threat to both pets and humans.

But don't fret! All you need to protect your best pet buddy is a veterinarian-recommended parasite prevention strategy and product(s). The parasite preventatives we recommend are safe for your pet, easy for you to administer, and - best of all - highly effective.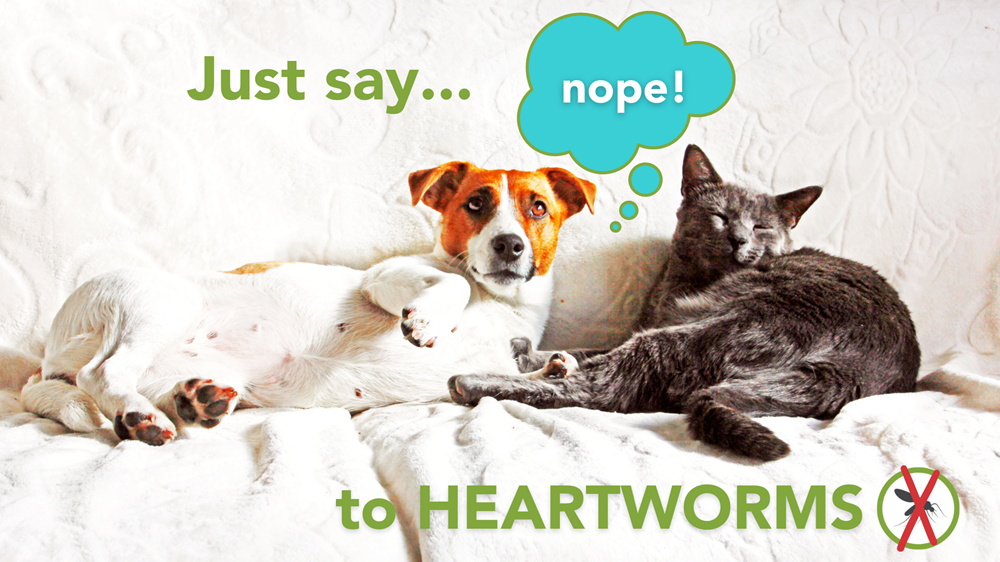 April is National Heartworm Awareness Month. Heartworm disease is a particularly heartbreaking story in veterinary medicine, as it does so much damage to a pet's body, yet is so easily prevented with the proper products.

Heartworm larvae are carried by infected mosquitoes and injected into the pet's bloodstream with the saliva from the mosquito's bite. Those larvae then grow to full-sized heartworms (up to 14" long!), invading and severely damaging the heart, lungs, and pulmonary arteries.

While heartworm disease is different for dogs and cats, it is life-threatening in both species.



Click here

to learn more about heartworm disease in dogs.


Click here

to learn more about heartworm disease in cats.

Indoor pets are at risk
Indoor pets can get passed by when it comes to parasite prevention. In an ideal world, parasites would stick to the great outdoors, but the reality is, they go where the food is, indoors or out. They'll sneak their way inside on clothing, shoes, etc. It only takes a moment for a heartworm-infected mosquito to fly through an open door.
Consider all of the co$ts

Parasite prevention isn't inexpensive, but it's typically far less expensive than the process of diagnosing and treating the complicated medical conditions (as well as agonizing situations like household flea infestations!) they can cause. And the peace of mind you'll experience from a great parasite prevention plan is priceless!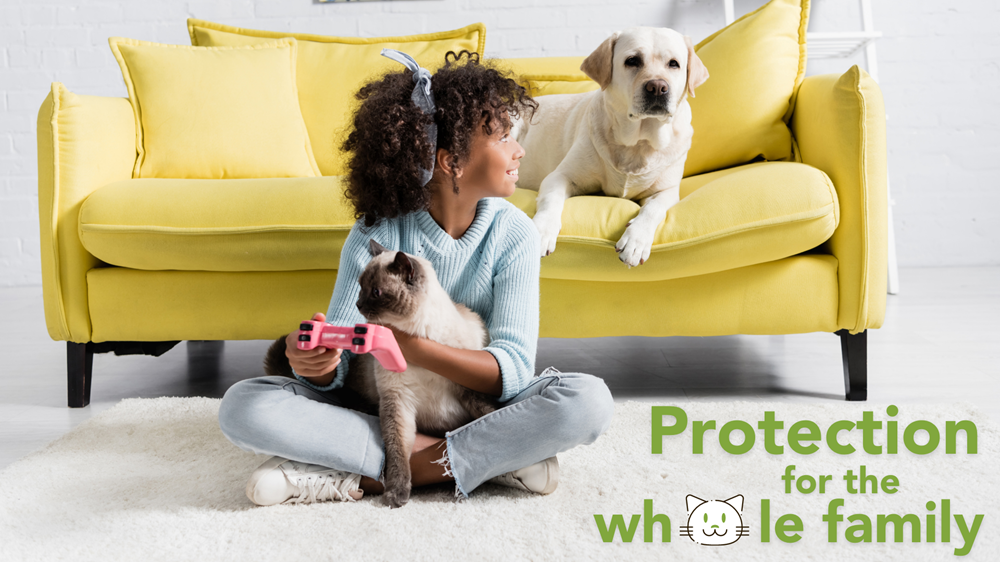 As a considerable perk, protecting your pet from parasites also helps to protect your human family members. Because so many parasites and the diseases they spread can affect pets and humans, your pet's parasite prevention helps defend your whole family. Learn more about zoonotic diseases here.



Parasites are a significant health threat to our pets, but prevention is easy and safe. Click here

or call us today at (203) 869-0534

and we'll help you get your best pet friend the protection they deserve!

Sincerely,
Your friends at Greenwich Animal Hospital
You may have heard in the news about counterfeit, unsafe, and illegally sold parasite preventives. This is a very big concern for pet owners, but it doesn't have to be when you purchase via your veterinarian. You can trust us to purchase your pet's parasite preventives directly from manufacturers or their trusted distributors.