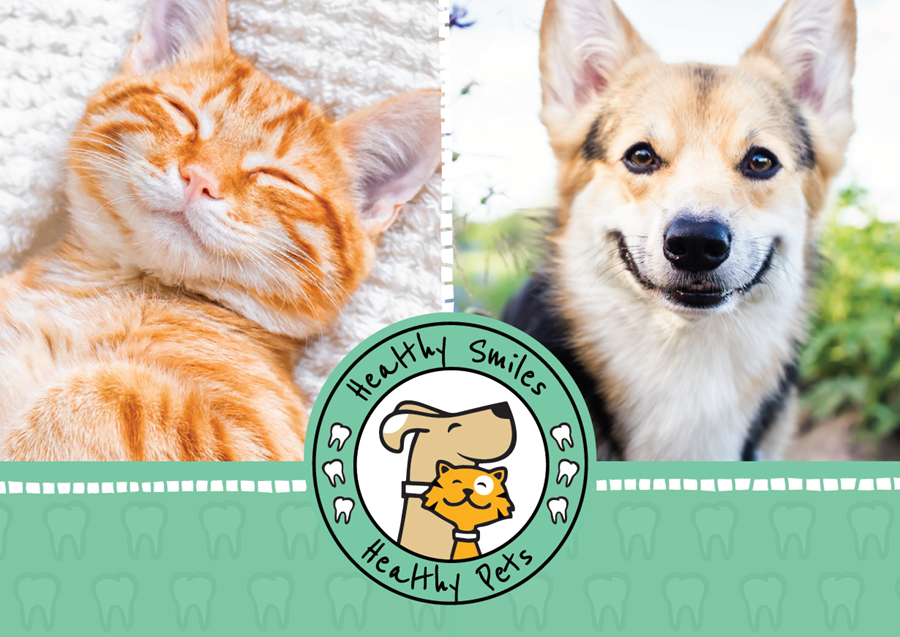 Whether it's a goofy grin or a silly smirk, we sure do love seeing our pets smile! Great dental health will help keep your pet's entire body healthy - which is the best reason we can think of to make you and your favorite pets smile.
Why does dental health matter? Well, your pet's adorable mouth acts as a gateway of sorts to the rest of their body. Any infection there can actually invade the bloodstream and infect the heart, lungs, brain, and/or kidneys, sometimes causing fatal damage.

On the less drastic but still very unpleasant and serious side of the spectrum, untreated dental disease can cause intense pain and discomfort and lead to a whole host of nasty complications like periodontal disease, rotten or abscessed teeth, and sinus and jaw infections.
When your pet munches their food, tiny bits get stuck in between and on the surface of their teeth. Pets don't brush their own teeth (one of their very few shortcomings), so when those bits aren't brushed away by their human friends, they continue to build up into plaque, which eventually hardens and turns into tartar.
As tartar builds up, the connection between the gums and teeth deteriorates and the gums pull away from the teeth, creating small dirty pockets where bacteria thrive, ultimately leading to dental disease.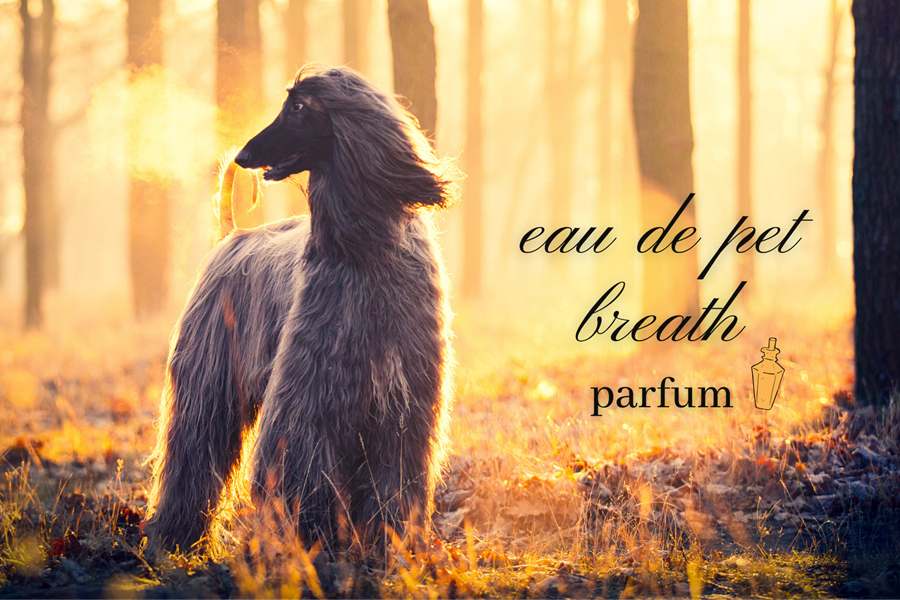 Most of us tend to accept not-so-great breath as part of the pet package, but the truth is, malodorous breath in our pet friends actually isn't normal, at least not as a permanent state. (Sometimes our beloved critters are a little gross and eat smelly things, so yes, funky breath happens from time to time!). Chronic bad breath is very often a strong indication of dental disease.


A professional dental evaluation and treatment at our practice will get your pet's mouth in tip-top shape and their breath truly smoochable!

Click here to learn about professional veterinary dental care and what to expect should your pet need it.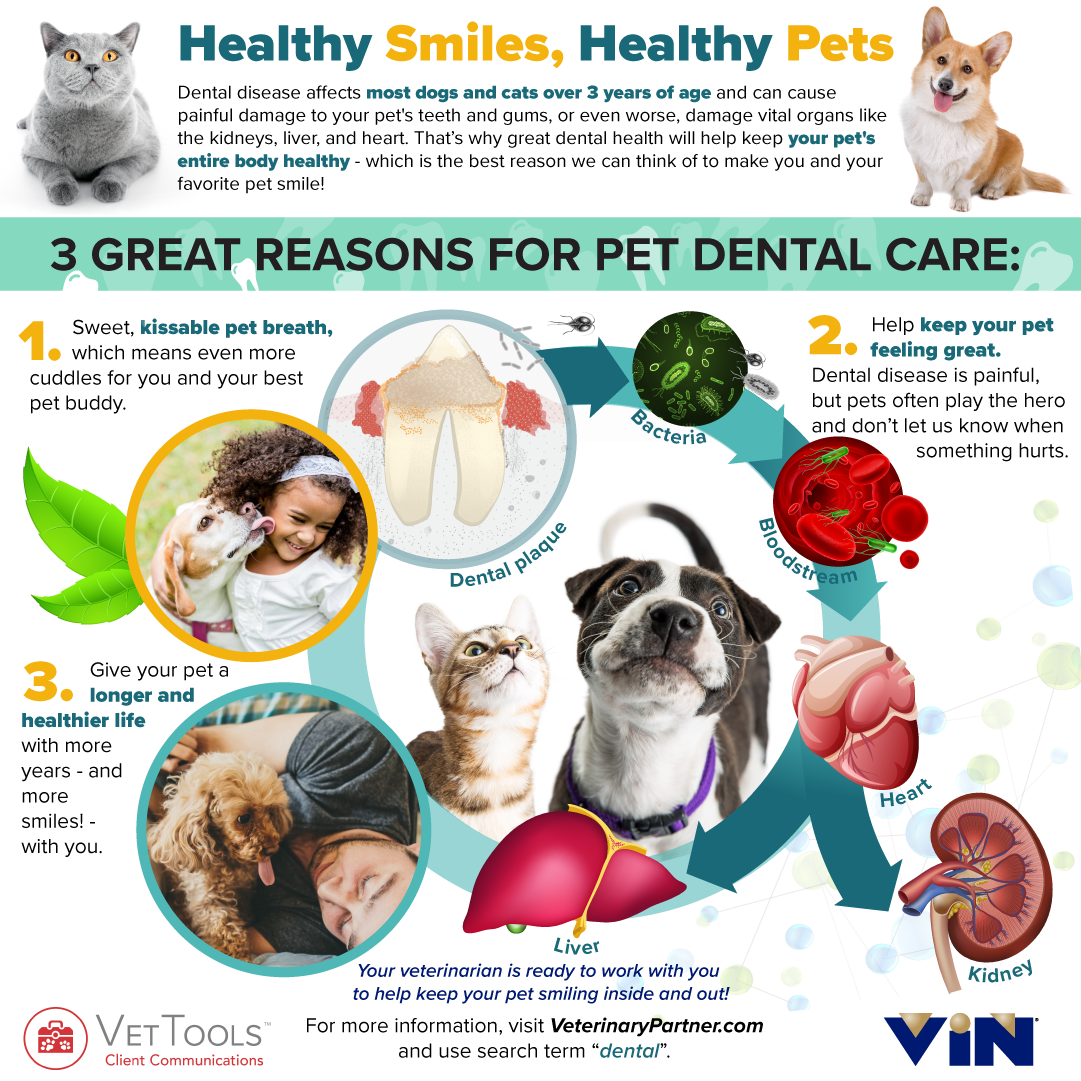 Dental disease is the most common major health problem of cats and dogs.
Without frequent brushing at home and regular professional cleanings by a veterinarian, most dogs and cats will show signs of oral disease by the time they're three years old. At age 3, dogs and cats still have many years ahead of being your best buddy, so dental care is a great way to make sure they're feeling their best while they do it.


As much as we love smiles, dental disease is no joke. But great news: it *is* preventable and treatable! We can work together to keep your pet smiling and feeling great. At home, you can:

Brush your pet's teeth. Click here to learn more and ask us to show you how at your next visit! (If brushing isn't feasible, ask us for other ideas).
Check your pet regularly for signs of dental disease. This article is a helpful guide, but keep in mind that pets tend to hide signs of illness, so you may see no symptoms at all.
Schedule yearly dental examinations with us, so we can evaluate your pet's dental health and provide treatment as needed.
We're here to help, whether your pet needs a complete dental assessment and treatment or a dental check-up and a new toothbrush for home dental care. Call us today at (203) 869-0534 and we'll work with you to help keep your pet smiling inside and out!

Sincerely,
Your friends at Greenwich Animal Hospital

| | |
| --- | --- |
| | Reminder: If you're feeling under the weather or may have been exposed to COVID-19, please arrange for someone else to bring your pet in for a visit. This is for the safety of our staff, our clients, our patients - and for your own health, as well. |