Call us at (203) 869-0534 today!

(Insert your practice-specific details here re. how your clients can order and pick up parasite prevention: curbside pickup, online store, we'll mail it to you, etc.)



| | |
| --- | --- |
| | You scratch my back... |

Pets have a magical ability to make just about any situation a little bit better. The unconditional love, comfort, and laughter (who doesn't love pet shenanigans?!) they offer make challenging times like these a bit more bearable.

One of the best ways we can return the favor is protecting our best pet friends from dangerous parasites.

Just like pets, parasites come in all shapes, sizes and types. Some crawl on your pet's fur and burrow into the skin, some live in their guts and some even take up residence in their heart. But they all have a few things in common: they are gross and potentially dangerous!


Fleas can cause discomfort, allergies, anemia, and nasty diseases, and heartworms can be lethal. Intestinal parasites like roundworms and hookworms can harm your pets and even infect human family members. Ticks carry and spread an array of diseases and pose a very real threat to both pets and humans.

The good news? All of these are preventable - and easily preventable. Modern parasite prevention strategies are highly effective, easy to administer and safe for your pet. They're also far less expensive than having to treat your pet for health problems caused by parasites.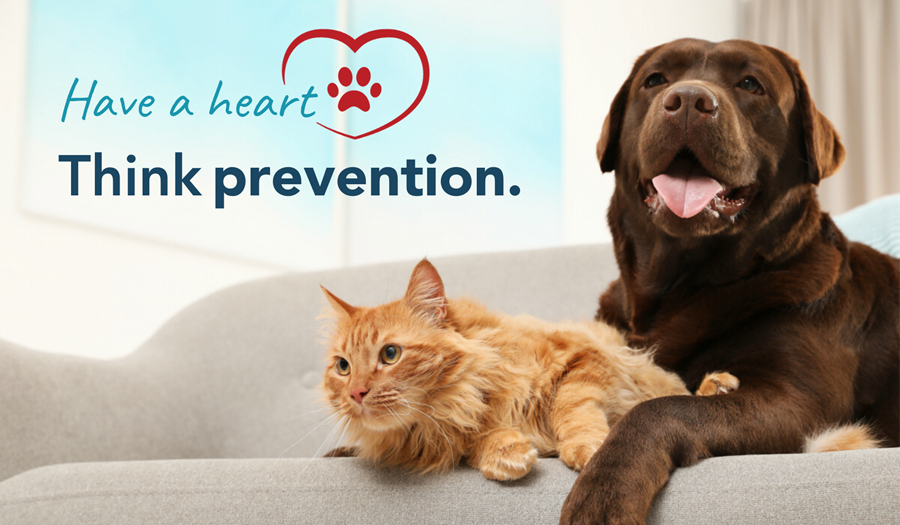 Heartworm larvae are the worst kind of parasites, carried by infected mosquitoes and injected into the pet's bloodstream with the saliva from the mosquito's bite (we did use the word gross earlier!). Those larvae then grow to full-sized heartworms - up to 14" long! - invading and severely damaging the heart, lungs, and pulmonary arteries.

While heartworm disease is different for dogs and cats and found more commonly in dogs, it is life-threatening in both species. Fortunately, those nasty little larvae can't hold a candle to veterinarian-dispensed heartworm preventives, administered regularly per our recommendations.

Click here to learn more about heartworm disease in dogs.


Click here

to learn more about heartworm disease in cats.

| | |
| --- | --- |
| | Doors aren't enough |

Indoor pets - cats especially! - can get overlooked when it comes to parasite prevention. While it would be great if parasites were exclusively the outdoorsy type, they go where the food is. They'll hitchhike their way inside on clothing, shoes, in bags, etc. And it only takes a moment for a heartworm-infected mosquito to fly through an open door.
| | |
| --- | --- |
| | Protection for all |

As a bonus, protecting your pet from parasites also helps to protect your human family members. Many parasites and the diseases they spread can affect humans as well as pets, so your pet's parasite prevention means peace of mind for your whole family.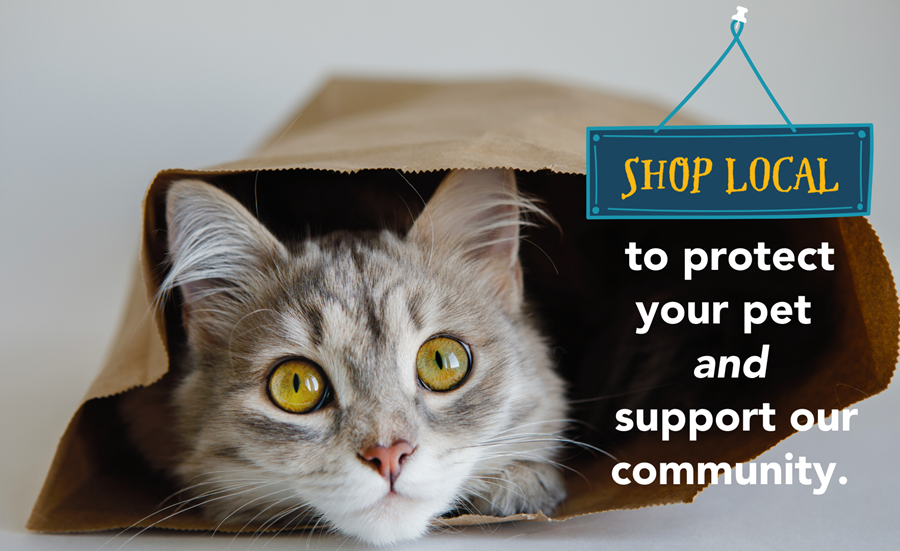 Worried about counterfeit, unsafe, or illegally sold parasite preventives from unreputable online sources? No need for concern when you purchase from our practice. You can trust us to source your pet's parasite preventives directly from manufacturers or their trusted distributors. They may not be artisanally-made or locally grown, but you can rest assured you're getting the real deal when you purchase parasite prevention from your trusted family veterinarian.

On top of that, purchasing parasite preventives from our practice means you can also feel great about supporting a local business during these financially trying times!

We also encourage you to consider purchasing at least a 6 month supply, or preferably a year's worth of parasite prevention for your pet. We aren't aware of any current parasite preventive shortages, but in these uncertain times it's best to be prepared when it comes to your pet's health.



Missed a dose or three of parasite prevention in the past? Never fear! We promise not to get down on you – just let us know where you left off and we'll come up with a plan, and will never "parasite shame" you! (Is that even a thing?)

Parasites risk your pet's health and cost way more to treat than to prevent. We want to keep your best pet friend's much-needed support, love, and antics coming as we all navigate this difficult COVID-19 world together, so call us today at (203) 869-0534 !

Sincerely,
Your friends at Greenwich Animal Hospital

| | |
| --- | --- |
| | We won't let a pandemic get in the way of protecting your pet from parasites! You can take comfort knowing we have several no-contact options available for getting your pet's parasite prevention to you. Ask us for more info! |