That pond or lake seems inviting on a hot day, but the water may be hiding a

hazard

to your dog.
Algae grow in stagnant bodies of water such as lakes and ponds and bloom during warmer than usual weather or when there are changes in the nutrients in the water. While many types of algae are harmless or even good to eat, certain algae blooms, usually referred to as blue-green algae, can be toxic to animals and humans. Because of their love for romping in water and drinking just about anything, dogs are at particular risk for algae toxicity (though livestock and cats that go outside and have access to bodies of water are also at risk!).
Various areas of the United States and Canada are currently experiencing these toxic blooms, so we want to make you aware of how to protect all your furry family members. You can learn more from the US EPA and from the Pet Poison Hotline by following their links.
How do I recognize risky water?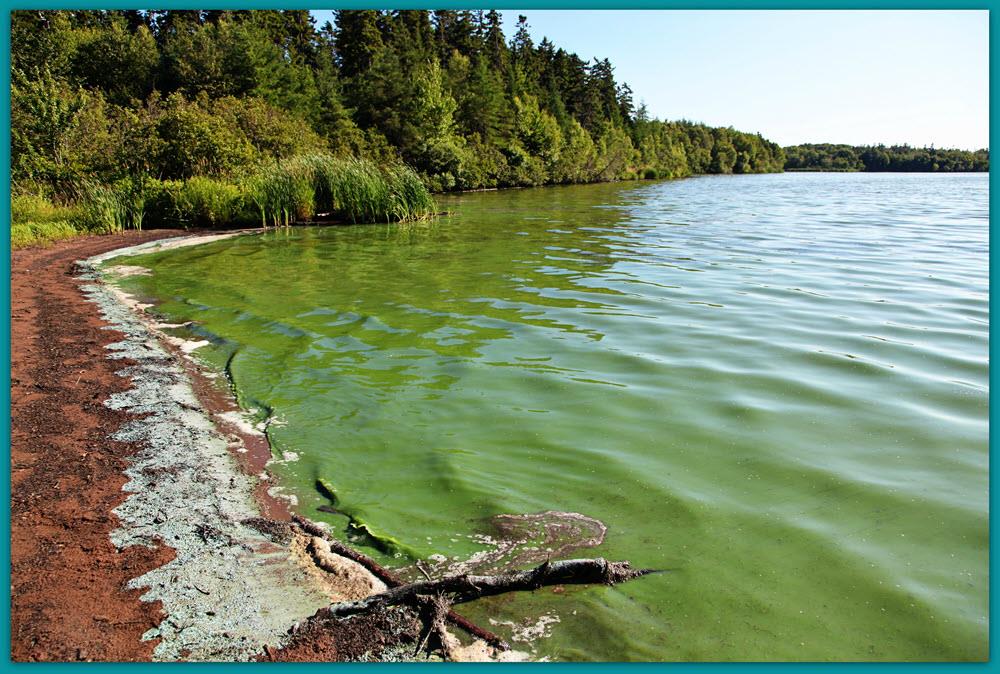 Here's an example, but blue-green algae can have a much more subtle appearance.
What if my dog gets into suspicious water?
Rinse your dog (and yourself) with plenty of fresh, clean water

Keep a close eye on your dog
What am I watching for?
Symptoms of toxicity can include:
Nausea

Vomiting

Diarrhea

Weakness
What do I do if I notice any of these symptoms?
Contact your veterinarian immediately. Toxicity due to blue-green algae exposure can be serious and even fatal.


How soon do symptoms occur?
Anywhere from 15 minutes to several days after ingestion of contaminated water.
We hope your family stays safe, but if there is any risk that your dog has been exposed, please call us immediately at (203) 869-0534 .

Sincerely,
The doctors and staff of Greenwich Animal Hospital