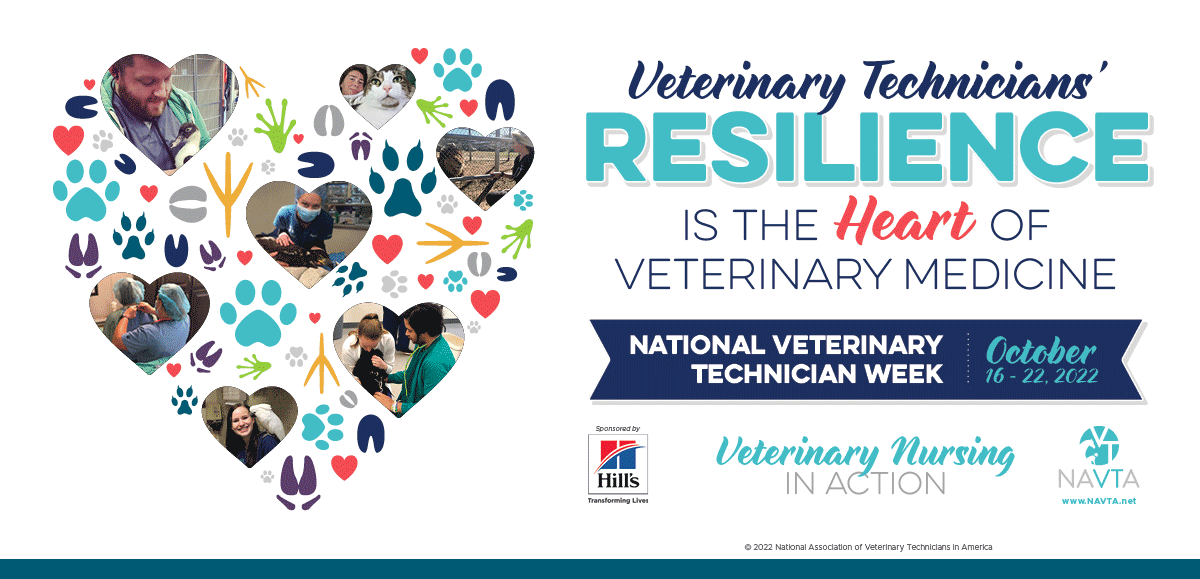 Some content for this newsletter provided by NAVTA, The National Association of Veterinary Technicians.
Dear Brittmoore Animal Hospital friends,
Your pet deserves the best in pet care and it takes everyone on our veterinary healthcare team to make that happen. The National Association of Veterinary Technicians in America (NAVTA)

recognized that fact and created

National Veterinary Technician Week

, an annual event recognizing veterinary nurses/technicians for their contributions in pet healthcare.

This year National Veterinary Technician Week takes place

Oct. 16 - Oct. 22.
As a member of the veterinary healthcare team, veterinary nurses/technicians are educated in the latest medical advances and skilled at working alongside veterinarians to give pets the best medical care possible. They work closely with the veterinarians, veterinary assistants, practice managers, front desk staff, and owners to provide essential care to all species of animals; pets with fur, feathers, scales or skin.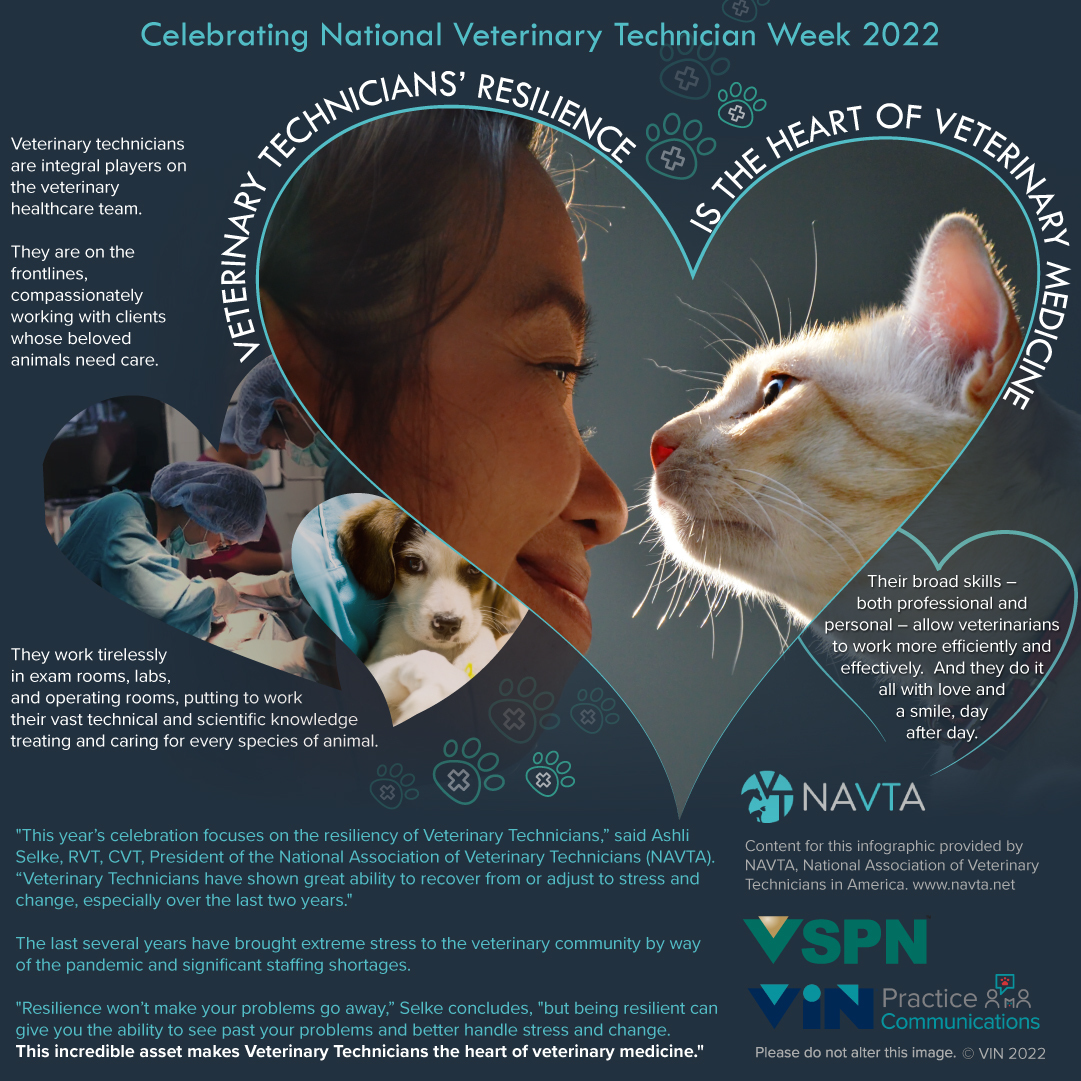 Veterinary technicians help care for your pet by performing a wide range of vital functions such as phlebotomy, laboratory and other diagnostic work, anesthetic administration and monitoring, dental treatment, surgical assistance, radiology, pharmacy management, staff training, client education, and, of course, patient nursing care.


In fact, veterinary nurses/technicians may be the world's most skilled multitaskers, flowing adeptly from one vital role at our practice to the next throughout their day!


But veterinary technicians can't do it alone. They support and are supported by veterinarians, assistants, client service representatives, managers, and more. It takes a united team to care for our community's pets, and we're so grateful for the knowledge, skill, and dedicated efforts of

our entire staff working together towards that goal!

We hope our clients and friends will take a moment to consider and appreciate our awesome technicians and entire support staff this National Veterinary Technician Week for their dedication to our patients and clients.





More information about NAVTA and this special week can be found at

www.navta.net.

Click here

to learn more about the important roles veterinary nurses/technicians play at veterinary practices.





As always, we thank you very much for trusting us with your pet's care!





Sincerely,




Your friends at Brittmoore Animal Hospital