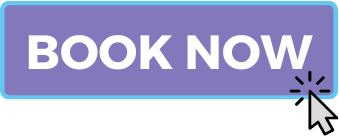 Call us at (860) 779-0608 today to reserve your pet's spot!


Dogs and cats have loads of amazing qualities: they're loving, loyal, funny, adorable, and our best friends. But let's face it: their lack of opposable thumbs makes their dental care a challenge for them.

And that's where you come in!
Why is dental health for pets so doggone important? And why can dental disease be so catastrophic? Well, your pet's adorable mouth acts as a gateway of sorts to the rest of their body. Any infection there can actually invade the bloodstream and infect the heart, lungs, brain, and/or kidneys, sometimes causing fatal damage.

| | |
| --- | --- |
| | Dental disease is the most common major health problem of cats and dogs. Without frequent brushing at home and regular professional cleanings by a veterinarian, most dogs and cats will show signs of oral disease by the time they're three years old. |
That's why your assistance - and thumbs - are needed to help your keep your pet's mouth and whole body healthy!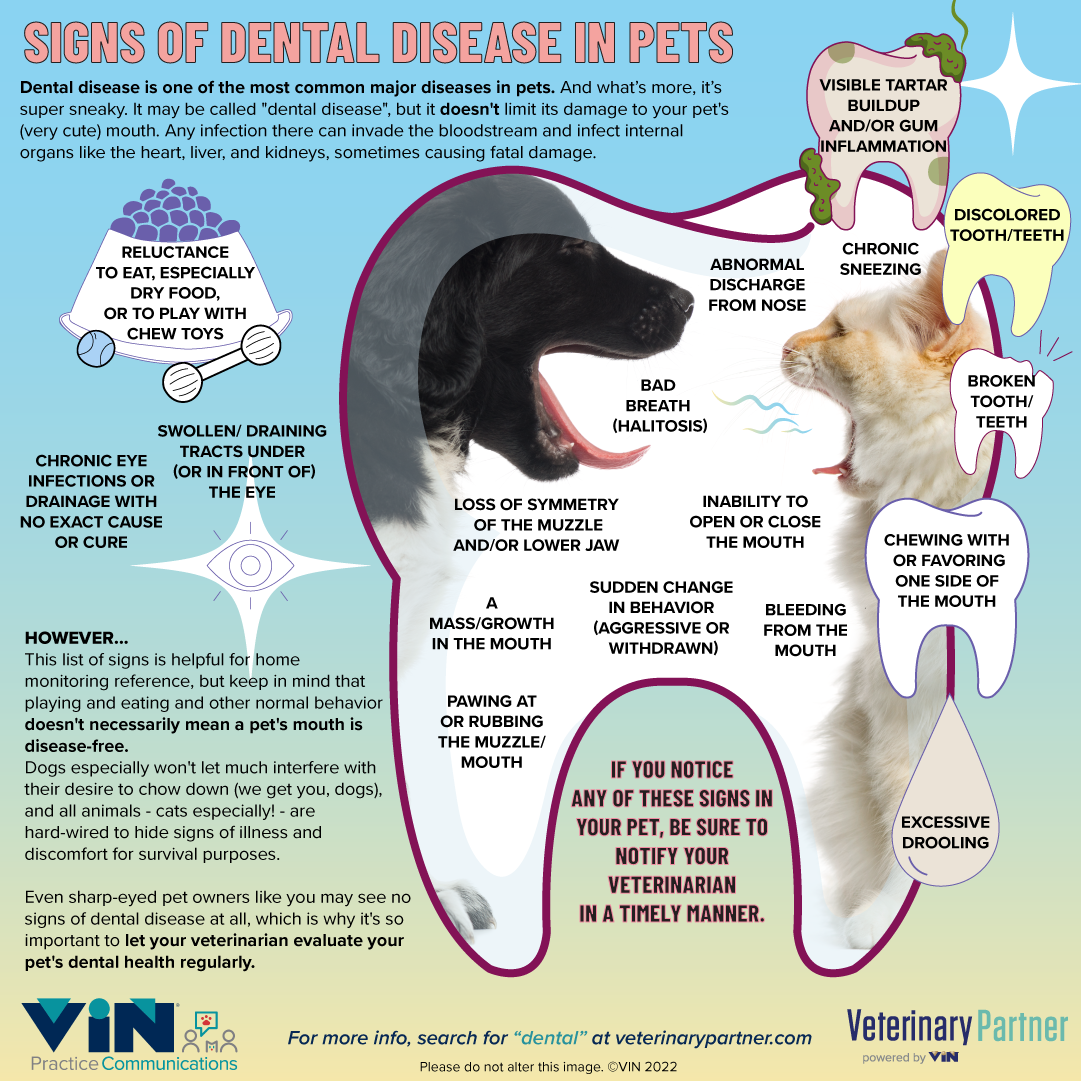 | | |
| --- | --- |
| When bacteria accumulated from dental disease is absorbed into the bloodstream, infections can occur in the heart, lungs, brain, and/or kidneys, sometimes causing fatal damage. | |
On a less drastic but still very unpleasant and serious scale: untreated dental disease can also cause intense pain and discomfort and lead to a whole host of nasty complications like periodontal disease, rotten or abscessed teeth, and sinus and jaw infections.

If you already make great use of your opposable thumbs and brush your pet's teeth regularly, please accept our virtual high five - awesome job!

But.... your pet still may need a dental cleaning.
Just as we humans need to visit the dentist regularly for evaluation and cleaning in addition to dental home care, so do our pet friends.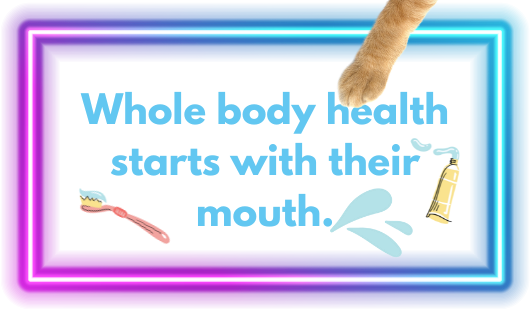 Dental disease is serious, but don't worry: we can work together to lend your pet a helping hand! At home, you can:

Brush your pet's teeth. Click here to learn more and ask us to show you how at your next visit! (If brushing isn't feasible, ask us for other ideas!).
Check your pet regularly for any of the signs mentioned above.
Schedule yearly dental examinations with us.
Call us today at

(860) 779-0608 to schedule an appointment. Whether your pet friend needs a comprehensive dental treatment or a quick dental check-up, we'll get their entire body on track - from clean, fresh mouths to happy tails!

Sincerely,
Your friends at Brooklyn Veterinary Hospital