To All Our Great Pet Owners,
Hurricane and storm season is here once again. As with most things in life, a bit of planning and preparedness can make a world of difference when dealing with natural disasters.
If you have a pet health emergency and our office is closed due to inclement weather, please contact:
Ocean State Veterinary Specialists at 401-866-6787
East of the River Veterinary Emergency Clinic at 860-646-6134
Tufts Cummings Veterinary Medical Center at 508-839-5395

Here are a few key things to help prepare you and your pet for hurricane season:

| | |
| --- | --- |
| | Always have several days' worth of food and clean water on hand for you, your family and your pet. |
| | Make sure your pet is identified with a tag and, ideally, a microchip. Your pet's tag should include several phone numbers for you and even for a relative or friend out of the area. |
| | A pet first aid kit is a necessity year-round, but especially during hurricane season. |
| | Pack up an emergency travel kit for your pet in case of evacuation, with an extra identification tag, collar, and leash, food & water bowls, litter & trays for cats, disposable garbage bags for messes, disinfectant, food, bottled water, medications, a flashlight, a blanket, photos of your pet, and a travel crate/kennel if you have one. Be sure to change out food and medication after they've been in your kit for a while! |
| | Plan ahead! Arrange a safe haven (a non-local veterinary office, a boarding kennel, motels or a friend/relative out of the area, etc.) for your pet if evacuation is necessary. Not all disaster shelters accept pets, so keep this in mind when planning your evacuation. |
| | Remember: if it's not safe for you, it's not safe for your pet! Please don't leave your pet behind. |
The American Veterinary Medical Association has produced a brief video with tips for preparing and caring for pets and livestock during disasters.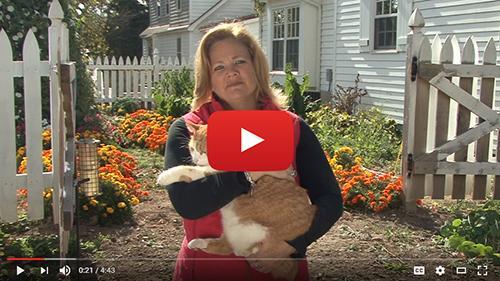 Here are some additional information resources:
Veterinary Partner: Disaster Preparation for Your Pets
CDC: Disaster Prepardness for Your Pets
CDC: Pet Disaster Preparedness Kit
AVMA: Pets and Disasters
ASPCA: Disaster Preparedness
CDC: Ready Wriglet Prepares for Hurricanes (a fun work book for kids!)
Please don't hesitate to contact us if you have any questions or concerns about your pet. As always, we thank you for trusting us with your pet's care!

Sincerely,
Your friends at Brooklyn Veterinary Hospital