Save 20%
on all dental services
(including dental radiographs)
IT'S TIME FOR A DENTAL CLEANING
Limited time offer valid: month of February only

Call us at 860-779-0608 today to reserve your pet's spot!

| | |
| --- | --- |
| | Join the Sparkle Squad! |

We think our amazing patients are the perfect candidates to join a very special, elite group of pet cadets in The Sparkle Squad.

The mission: a clean and healthy mouth, with teeth that sparkle like stars.
But make no mistake; this mission isn't just about pretty white teeth. You see, by the time they reach 3 years of age, most pets have developed dental disease. Dental disease causes painful damage to the teeth and gums and can even affect your pet's entire body, harming vital organs like the kidneys, liver, and heart.

So the mouth, a pretty small part of your pet's body, can actually cause cosmic catastrophes! That's why dental care is so important for your pet's overall health, and why we're looking for Sparkle Squad recruits.
| | |
| --- | --- |
| | Houston, we have a problem. |

Dental disease is very sneaky. Some pets with dental disease will show obvious symptoms like bad breath, excessive drooling, pawing at the mouth, visible tartar and/or gum inflammation, chewing oddly, or being less keen on dinner than usual.
But animals are so skilled at hiding signs of illness and going about their business despite discomfort or illness, you may see no signs of dental disease at all.

We're asking our awesome clients, The Sparkle Squad supporters, to consider bringing their pets in to see us for dental evaluation and treatment.



Maybe you're already aware of the impact of dental health but aren't quite sure where to start? Does your pet need a comprehensive dental assessment and treatment, or is it simply time to start brushing those teeth at home? Please contact us! We'll review your pet's flight plan for dental health and make sure all systems are go.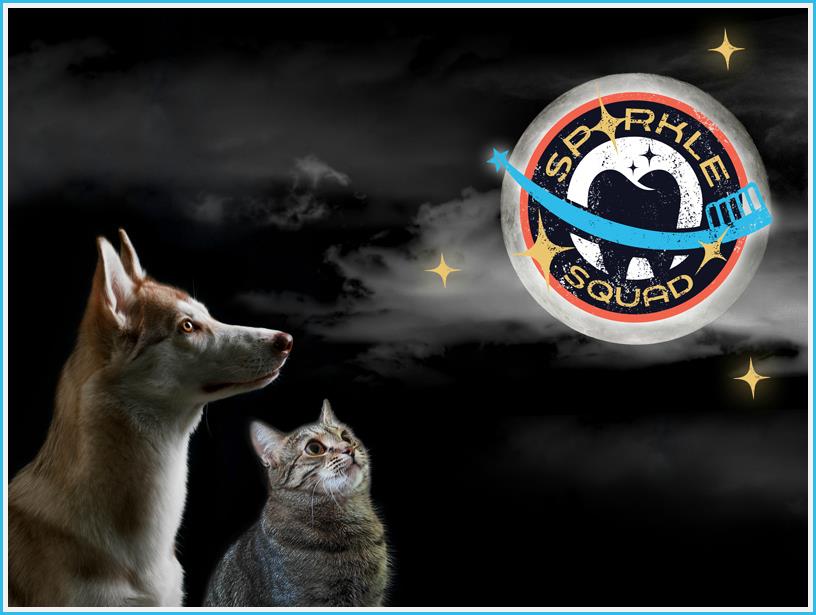 We're here to help you and your best pet friend shoot for the moon with great health! Contact ground control (that's us!) today at 860-779-0608 to schedule your pet's dental appointment.

Sincerely,
Your friends at Brooklyn Veterinary Hospital