In honor of the Thanksgiving holiday, we'd like to take a moment to give our thanks to you for trusting us with your pet's care and for your business. We are so very appreciative for and honored by the trust you place in us.

It is the time of year to be thankful for what we have and to give where we are able. Please join us in giving back to the community. Details of our annual food drive are below.

Lacey Food Pantry Collection

Now to December 15th
Place your donation in the white storage bench near the front door of Lanoka Oaks Veterinary Center Monday through Friday. Please call (609) 971-9669 for help with larger donations.
Learn more here.

Donations of canned and dry dog and cat food are welcome too!

Needed Items


| | |
| --- | --- |
| Peanut Butter, Jelly | Paper Products |
| Juice, Canned and Dry Fruit | Soap/Laundry & Dish Detergent |
| Cereal, Cereal Bars | Toothpaste & Shampoo |
| Canned Corned Beef, Salmon, Tuna | Canned Chicken, Stew, Hash |
| Canned Tomatos/Sauces | Canned vegetables, corn peas |
| Canned green beans, potatoes | Bagged/Boxed Potato/Rice Mixes |
| Dried pasta, Macaroni & Cheese | Hamburger & Tuna Helper products |
| Shelf Stable or Dry Milk | Sugar/Flour |
| Coffee/Tea/Hot Chocolate | Condiments: Mayo, catsup, mustard |
| Cleaning Supplies | If YOU need it ... so do they! |
Our Holiday Hours:

So our staff can celebrate the holiday, our office will be closed on Thursday, November 24th. We will reopen on Friday, November 25th at 8 am for our normal business hours. Please feel free to contact us for your pet's medical needs, medication refills, diets, etc. prior to the holiday.

In case of an emergency you may contact:
Red Bank Veterinary Hospital at (732) 747-3636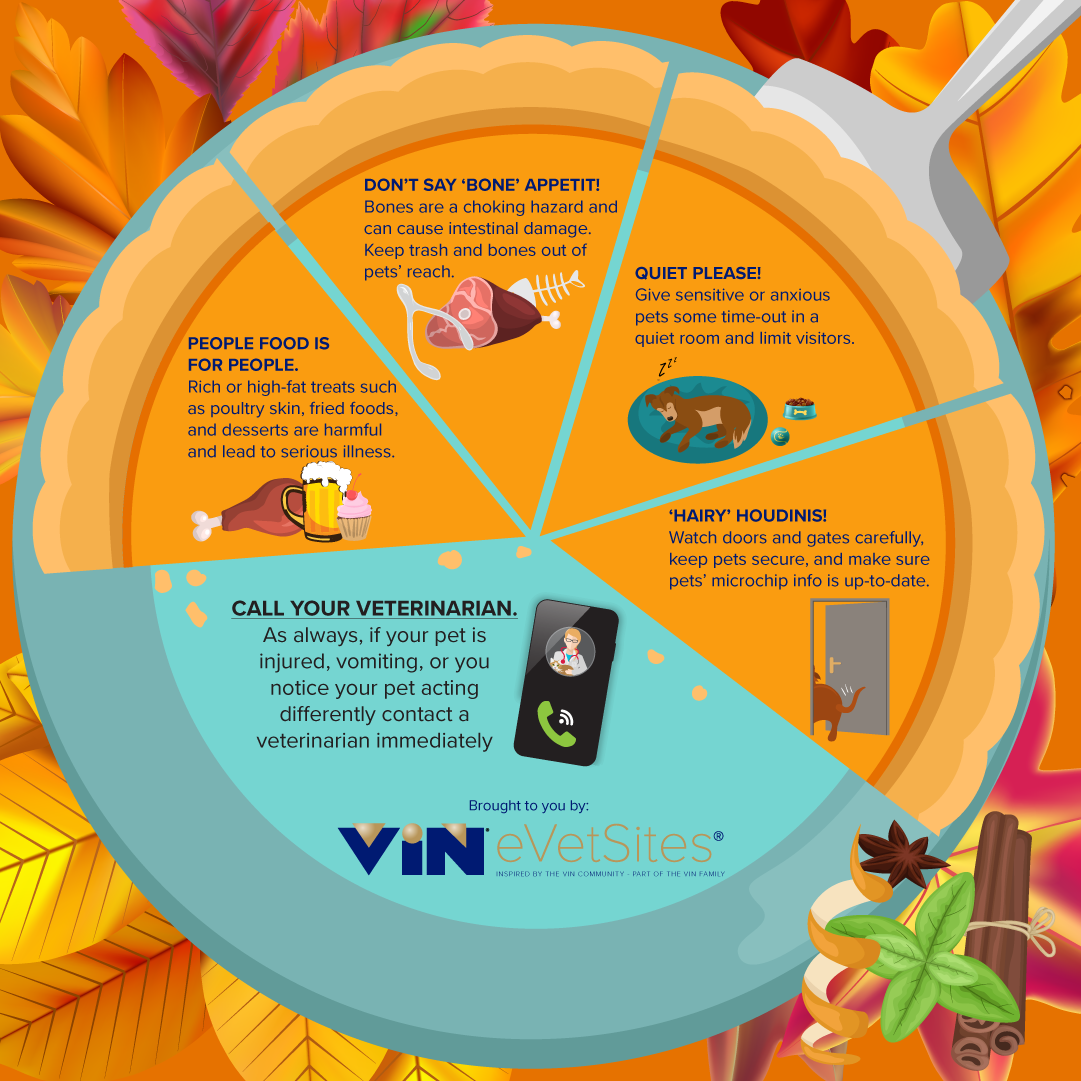 We know most of our clients include their beloved pets in their holiday festivities, so keep the above tips in mind to help keep your pet's Thanksgiving safe and fun!



Click here for more information on holidays and pet safety.


Wishing you and your loved ones (human and not!) a happy and bountiful Thanksgiving holiday!
Sincerely,
Your friends at Lanoka Oaks Veterinary Center